Play

Play Next

Add to queue
Play

Play Next

Add to queue

43,275 plays

Play

Play Next

Add to queue

21,180 plays

Play

Play Next

Add to queue

12,475 plays

Play

Play Next

Add to queue

15,488 plays

Play

Play Next

Add to queue

13,050 plays
Genre: Alternative / Hardcore / Punk

Location Phoenix, US

Profile Views: 305348

Last Login: 2/20/2011

Member Since 7/25/2007

Website www.thefreeze.us

Record Label Dr. Strange, Schizophrenic (vinyl re-issues)

Type of Label Indie

Bio

.................................. THE FREEZE Thirty Years of Defiance Cape Cod, MA's punk rockers, The Freeze first formed in late 1978. All band members were still in high school. They weren't even old enough to drive to Boston, a city where the underground music scene was flourishing. This geographic isolation allowed the Freeze to invent themselves on their own terms, and they did so by infusing a bold sense of melody and unforeseen lyrical intensity into an aggressive, stripped-down punk style that was soon to be embraced as "hardcore". The band took an anti-conformist/anti-ignorance, pro-civil rights/liberty and freedom stance. Using vitriolic, yet spot on satire the The Freeze began actively criticizing hypocrisy as they saw it, Clif's lyrics inviting comparisons with Jello Biafra, Bob Mould and Greg Graffin. In 1982 The Freeze released 8 songs, including the title track, on the now classic HC compilation, "This Is Boston, Not LA". Although cleverly marketed as a call for competition between national HC scenes, it had been mischaracterized and were merely a simple warning against the "dance the same, dress the same", trendiness plaguing the very underground scene they had a hand in building. The band quickly gained a large following playing to sellout all-ages crowds all over the Northeast. Lead singer Clif Hanger had set up dozens of all-ages shows on the Cape featuring local Boston bands - SS Decontrol, Gang Green, Jerry's Kids, The F.U.'s etc - as well as national touring acts, like Black Flag, G.G. Allin and Mission Of Burma. The Freeze was also one of the few early American hardcore punk bands to headline their own national as well as European tours solely on the success of their independently released records. By today's internet-age/indie label standards that might seem like no big deal, however in the early Eighties, there was no established circuit for independent music and the band often opened up new markets across the country as a result. While a vast majority of the band's original peers from the early American Hardcore era have either broken up or disappeared from the recording and touring circuit, The Freeze have continued to remain a vital force as they enter their 30th year as a band. They are praised both in the press and by other modern punk bands for their longevity and unwavering idealism and their influence is certainly felt in more recent strains of modern punk and melodic hardcore. They still tour the world and -as evidenced by the band's last effort One False Move - the band is currently releasing the strongest music of their career. Schizophrenic records, whom over the past 6 months have re-released the bands first two records - Land of the Lost and Rabid Reaction, an album of the band playing just their 6th live show ever titled "Live At The Mill Hill Club, 1980", as well as new pressings of their first single 1980's "I Hate Tourist's" and the 1982 4song Ep "Guilty Face", are currently set to release two separate volumes of rare out takes, unreleased tracks and lost versions of well-known material. In addition, Clif Hanger has signed a publishing agreement to write a book on the Freeze. 2009 is sure to be the band's busiest and most successful year to date. In January Dr Strange records is set to release a 28 song Best of Cd/DVD entitled "30Years of Defiance" and will be putting the band back in the studio to record a limited edition EP and most excitedly, a LP/CD of new material. A stand-alone DVD covering all stages of the bands career is also soon to follow. The band is about to embark on major European and North American tours and the road is where they hope to stay! The Freeze back catalog available @ Dr. Strange .. .. ...... ...... ------------------------------------------------------------------------------------------------ Vinyl (re-issues) available at .. ...... .. New!! "Land of the lost " New!! "Live at the Mill Hill" 1980 New!! "Rabid Reaction" Sorry! "I hate tourist " 7inch sold out .. .. .... .. .... .. .... .. ------------------------------------------------------------------------------------------- ............ .......... .. Rabid Reaction T-Shirts>>>>>Order online from DR Strange>>>>Direct link > http://www.drstrange.com/product.php?34921 ----------------------------------------------------------------------------------------------------------- .. ------------------------------------------------------------------------------------------- .. ....Myspace contact table generator custom.. and ..comment box generator.. from spacepimping.com......

Members

..*Clif Hanger -Vocals.. *Bill Close - Guitar.. *D.B.-Guitar.. *Jason Stone-Drums ..............ATTENTION ! PLEASE ONLY SEND BOOKING INQUIRIES TO EMAIL ADDRESSES BELOW.. ..EUROPE BOOKING:KLOWNHOUSE TOUR BOOKING .. klownhouse-recordz@web.de.... ..US -RABID REACTION BOOKING-..dbarbe3@live.com....Header Banner Made with MyBannerMaker.com! Click here to make your own!.................... .. .. .. .. .. .. ...... .. .. .. .. .. ...... .. .. .. .. .. .... .. .. .. .. .. ..

Influences

Some of the bands we like:.. Leatherface, Ramones, Dickies, Social Distortion, Bad Religion, Dead Boys, Uk Subs, Clash (pre Sandinista) , The Riverboat Gamblers, Sex Pistols, Damned, Distillers , Lords of the New Church, Nervous Eaters, Devo, Pere Ubu, 999, The Stranglers, Killing Joke, Zero Boys, Alien Sex Fiend, Naked Raygun, The Pogues, The Vibrators, Generation X, Monster Magnet, John Foxx, Pegboy, Turbo Negro, Dramarama, Black Sabbath, Gang Green, Enya, Jerry..'s Kids, Metallica, Darkbuster, William Shatner, Outlets, D-generation, The Bags, The Kinks, Red Lorry Yellow Lorry, The Ike Reilly Assassination, Buzzcocks, The Who, The Saints, Nils, Avengers, Husker Du, The Godfathers, Eddie and the Hot Rods, Rope's End, Nirvana, Dead Kennedys(uh, With Jello), Shattered Faith , Agent Orange, Adolescents, D.i., Government Issue, Iggy Pop, Stiff Little Fingers, Snatches Of Pink, Alice Cooper , Screaming Blue Messiahs, Eugenius, Chelsea

Sounds Like
No recent updates in this category.
Why not...
Bio:
..
.. THE FREEZE Thirty Years of Defiance Cape Cod, MA's punk rockers, The Freeze first formed in late 1978. All band members were still in high school. They weren't even old enough to drive to Boston, a city where the underground music scene was flourishing. This geographic isolation allowed the Freeze to invent themselves on their own terms, and they did so by infusing a bold sense of melody and unforeseen lyrical intensity into an aggressive, stripped-down punk style that was soon to be embraced as "hardcore". The band took an anti-conformist/anti-ignorance, pro-civil rights/liberty and freedom stance. Using vitriolic, yet spot on satire the The Freeze began actively criticizing hypocrisy as they saw it, Clif's lyrics inviting comparisons with Jello Biafra, Bob Mould and Greg Graffin. In 1982 The Freeze released 8 songs, including the title track, on the now classic HC compilation, "This Is Boston, Not LA". Although cleverly marketed as a call for competition between national HC scenes, it had been mischaracterized and were merely a simple warning against the "dance the same, dress the same", trendiness plaguing the very underground scene they had a hand in building. The band quickly gained a large following playing to sellout all-ages crowds all over the Northeast. Lead singer Clif Hanger had set up dozens of all-ages shows on the Cape featuring local Boston bands - SS Decontrol, Gang Green, Jerry's Kids, The F.U.'s etc - as well as national touring acts, like Black Flag, G.G. Allin and Mission Of Burma. The Freeze was also one of the few early American hardcore punk bands to headline their own national as well as European tours solely on the success of their independently released records. By today's internet-age/indie label standards that might seem like no big deal, however in the early Eighties, there was no established circuit for independent music and the band often opened up new markets across the country as a result. While a vast majority of the band's original peers from the early American Hardcore era have either broken up or disappeared from the recording and touring circuit, The Freeze have continued to remain a vital force as they enter their 30th year as a band. They are praised both in the press and by other modern punk bands for their longevity and unwavering idealism and their influence is certainly felt in more recent strains of modern punk and melodic hardcore. They still tour the world and -as evidenced by the band's last effort One False Move - the band is currently releasing the strongest music of their career. Schizophrenic records, whom over the past 6 months have re-released the bands first two records - Land of the Lost and Rabid Reaction, an album of the band playing just their 6th live show ever titled "Live At The Mill Hill Club, 1980", as well as new pressings of their first single 1980's "I Hate Tourist's" and the 1982 4song Ep "Guilty Face", are currently set to release two separate volumes of rare out takes, unreleased tracks and lost versions of well-known material. In addition, Clif Hanger has signed a publishing agreement to write a book on the Freeze. 2009 is sure to be the band's busiest and most successful year to date. In January Dr Strange records is set to release a 28 song Best of Cd/DVD entitled "30Years of Defiance" and will be putting the band back in the studio to record a limited edition EP and most excitedly, a LP/CD of new material. A stand-alone DVD covering all stages of the bands career is also soon to follow. The band is about to embark on major European and North American tours and the road is where they hope to stay! The Freeze back catalog available @ Dr. Strange
------------------------------------------------------------------------------------------------ Vinyl (re-issues) available at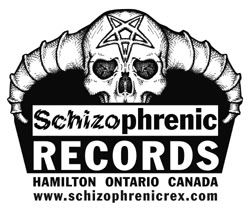 New!! "Land of the lost " New!! "Live at the Mill Hill" 1980 New!! "Rabid Reaction" Sorry! "I hate tourist " 7inch sold out
http://www.drstrange.com/product.php?34921
----------------------------------------------------------------------------------------------------------- .. ------------------------------------------------------------------------------------------- ..
Myspace contact table generator custom
and
comment box generator
from
spacepimping.com
..
Member Since:
July 25, 2007
Members:
*Clif Hanger -Vocals
*Bill Close - Guitar
*D.B.-Guitar
*Jason Stone-Drums
US -RABID REACTION BOOKING-
dbarbe3@live.com
Influences:
Some of the bands we like:
Leatherface, Ramones, Dickies, Social Distortion, Bad Religion, Dead Boys, Uk Subs, Clash (pre Sandinista) , The Riverboat Gamblers, Sex Pistols, Damned, Distillers , Lords of the New Church, Nervous Eaters, Devo, Pere Ubu, 999, The Stranglers, Killing Joke, Zero Boys, Alien Sex Fiend, Naked Raygun, The Pogues, The Vibrators, Generation X, Monster Magnet, John Foxx, Pegboy, Turbo Negro, Dramarama, Black Sabbath, Gang Green, Enya, Jerry..'s Kids, Metallica, Darkbuster, William Shatner, Outlets, D-generation, The Bags, The Kinks, Red Lorry Yellow Lorry, The Ike Reilly Assassination, Buzzcocks, The Who, The Saints, Nils, Avengers, Husker Du, The Godfathers, Eddie and the Hot Rods, Rope's End, Nirvana, Dead Kennedys(uh, With Jello), Shattered Faith , Agent Orange, Adolescents, D.i., Government Issue, Iggy Pop, Stiff Little Fingers, Snatches Of Pink, Alice Cooper , Screaming Blue Messiahs, Eugenius, Chelsea
Record Label:
Dr. Strange, Schizophrenic (vinyl re-issues)